Google Ads Agency for the best results!
Webstr is a Google Ads Agency that focuses on results & ROAS
Webstr | Your Google Ads Agency
Achieve results in an effective way through relevant keywords and search phrases.
Google Ads is an effective tool for those who want to get quick results. With Googleads you pay your way to the top positions of the search engine. Webstr is a Google ads agency that helps your company maximize placements. This by finding the most important and relevant keywords for your business. The results will be fast and provide rapid increased growth with the right Google ads Byrå. The right Google Adwords company can create great opportunities for your business. Webstr is an Adwords company in Gothenburg that offers its services to all companies throughout Sweden. We work nationwide and today have customers all over Sweden. So whether you are looking for adwords Gothenburg, Google Ads Gothenburg or Google Ads Kungsbacka, you have the opportunity to reach local experts. If you are looking for Google Ads Stockholm or Google ads Malmö, you know that you will still get the best possible help to achieve top results with your most important goods and services.
Google Advertising | All Google ads are unique in their own way
If you don't see, you don't exist...
What is Google Ads?
The development in digital marketing has gone from newspaper advertising to online advertising. One of the hottest topics in digital marketing is precisely GoogleAds (formerly Google Adwords), which is the modern answer to newspaper ads. The difference to newspaper ads is that you can use Google advertising to control who will see and find your ad, which generates results that suit your goals.
Google Ads is a marketing tool for advertising on Google. The basic idea with Google ads is to make your company grow and be visible when users search for a product, service or whatever their needs might be.
Free analysis for Google Advertising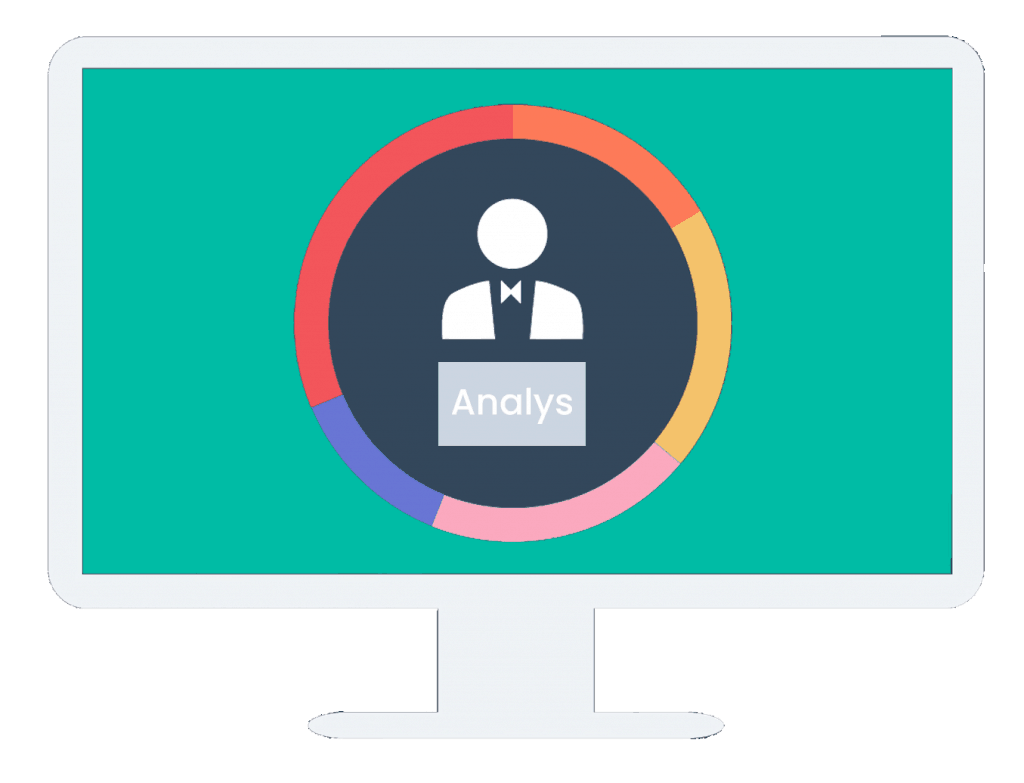 Identify advancement opportunities for your business's digital presence
The difference between Google Ads and Google Adwords
Google Adwords is the original name of Google's marketing service, which today is called Google Ads. Their goal was to create a service that would make it easier for people to find a company that offers exactly what they are looking for. Before Google chose to change the name to Google Ads, the term adwords agency or adwords consultant was also used when an adwords expert was needed. Adwords ads have existed for about 20 years and it was relatively recently that Google chose to change the name from Google Adwords to Google Ads.
The market and demand looks different today than it did 20 years ago and that is one of the reasons why Google has chosen to give new life to its service and adapt it to today's needs. Today, the mobile phone is used for everything that used to be used for the computer, including all of the mobile phone's services and apps, giving marketers new opportunities to reach out with the right Google ads.
Google Ads is one of Google's services from its wide range that is created to simplify everyday life for its users. With Google Adwords advertising, marketers can reach their customers on platforms such as Google Maps, Google Play to name a few of all the possibilities that Google offers in its marketing tool.
Google Ads focuses several of its services on helping small businesses. Google uses campaigns that promote the use of Google Ads and that offer small businesses an easy way to advertise with Google Adwords. The automation from Google's advanced technology gives small businesses the results they need to move their business forward.
You can read more about the name change on Google's blog here.
"If you can't be seen, you don't exist."
Google AdWords | Advertise on Google
Make Google the search engine for your business
More and more people have opened their eyes to Google advertising and Google keywords and it has become one of the most effective ways to advertise on the internet. One of the most common questions about advertising on Google is whether it is possible to advertise on Google for free or whether it is more worthwhile to spend your budget on other marketing channels and to advertise on YouTube for example.
Keyword advertising is a powerful tool for reaching those you specifically want to reach. With a Google ad you reach both computer and mobile users. With well-executed advertising, you are visible in your potential customers' buying journey and your Google advertising can be the decisive factor in a customer conversion.
Google Ads | Pay per click (PPC)
Don't pay for more than what you get from your Google ads
To increase the chances of a good result when you advertise on Google, you need a budget. The budget is for when users click on your ads to, for example, visit your page or read more about your services and you then only pay per click on your Google advertising? hence the term Pay per click (PPC). You set a daily budget for your PPC ads and you never pay more than the budget limit you set that you want to pay per month.
With a well-worked and thought-out Google advertisement, it is effective to reach more people with your business. Pay per click is a smart tool to use when working on a budget.
Google AdWords | How does Google Ads work?
Google cooperates with many different pages where your Google ads can be displayed
What is Google Adwords? Google Ads (formerly Google Adwords) is a way to advertise your company and various campaigns on the Google search page above the organic search results, on various sites that Google cooperates with such as banners, Google Shopping or via videos on Youtube.
The goal of successful Google Ads work is that your ads should only be shown to relevant customers who are genuinely interested in your product/service.
Marketing via Google is usually profitable. Therefore, it is important to hire an agency that is an expert in Google Ads instead of trying it yourself.
It works so that you advertise on different keywords that match what you sell or the service you offer, it works like a bidding where you decide yourself how much money you want to spend, for example, per day or per advertisement. So when your potential customers search for what you offer, your Google ads can be shown if Google thinks that your page is relevant to what the customer is looking for, and that you have set the right budget and have a good Quality Score.
Google Search, or search ads as they are also called, are the ads you find at the top or bottom of the search results page. These types of ads are good for clearly writing out your offer and if you have an ongoing campaign or sale, depending on what kind of business you are. These types of ads are shown in the right place, at the right time, and to the right customer who is at the right place in the buying journey. Most of the time, the customer already knows what he wants and is ready to buy/convert.
Google shoppingads appear at the top of the search results page, above the search ads. It's very good for companies that sell products that can post their product catalog in Google shopping so that when potential customers search for a product that you sell, they can immediately see a picture of the product, what it's price is and who it is who sells it.
Google Display network, also called banner advertising, are the ads you can see on websites other than Google. Google has a large display network where your banner ad can be seen on, for example, a blog, news site or another of Google's thousands of partner pages. With banner ads, you can choose which types of pages your ad will appear on. For example, if you sell perfumes, you want your ad to appear on beauty pages, not a page about fishing, for example.
Youtube advertising is for you who want to advertise on YouTube in the form of videos or as text ads next to videos. There you can also choose in which context the wine advertisement should be displayed. You want your ads to appear alongside a video you want your business to be associated with. When a person watches YouTube videos about how to filet a fish, you might want to be associated with that video if your business sells fishing accessories or knives. Because the person watching the video is probably interested in what you have to offer.
To get started, you must start by creating an account on Google. It's fairly easy and Google guides you step by step, then when you're ready to advertise on Google, you hire an adwords consultant, an agency that helps companies advertise on the internet, or you try it yourself.
6 tips and reasons why you should use Google Ads
1. 97% in Sweden uses Google as search engine
As this graph says, TOTALLY 97% of Swedes use google, also people of all possible ages (Source). A large majority of these also use it every day, so there is a huge reach with Google. This alone tells you how important it is to rank high in Google's search engine. A simple way to rank on the first page of your most important keywords is precisely Google ads.
2. Target your ads to your target audience
Provided you know your target group, you can direct your ads to only those who you know are interested in your products or services. This makes your ads more relevant and the potential customers who click on your ad are more likely to buy. If you don't know your target group or are unsure, you can make a broad campaign that targets everyone. You then receive data in your Google ad that allows you to refine your campaigns to reach exactly those who are interested in your company's products or services.
3. The landing page is super important!
When a person has clicked on your Google ads campaign, they have a certain expectation on your page. It is therefore of the utmost importance that your landing page contains relevant content that has to do with the campaign.
4. Your results will come immediately
You will get results immediately on your Google Ads ads (if they are relevant), unlike SEO which can take several months to see results. However, SEO is an equally important building block in your digital marketing, you can read more about it here!
If you take our web agency as an example, we see how our Google ads campaign ranks first on google if you search for ?web agency Gothenburg?. If you click on the subheading ?competitor analysis? on our ad campaign, there will be an expectation that our agency can help the potential client with a competitor analysis in Gothenburg. Had you clicked on the link and come to our page where it says about e.g. how to write good content, it would not have been relevant to what the campaign says. Then you have lost the customer's interest and the customer instead looks for a competitor. Therefore, it is super important to have a relevant landing page that lives up to the searcher's expectations.
5. Quality score or quality results
You cannot completely rely on your Google Ads campaigns to do all the work for you. A high quality score is also super important for your campaigns. What is quality score? Quality score is an estimate of how relevant your ads, your keywords and your landing page are to people who see your ad. A higher quality score usually leads to lower costs and better placement on Google. Some factors that affect your quality score are:
The quality of your landing page.

How your CTR (click through rate) looked on your previous campaigns.

Ad relevance, measures how well the search term matches the message in the ads
In this picture, we can see how different quality scores can affect the position your ad gets. Thanks to a good quality score, ad 1 manages to squeeze first place, even though their maximum bid is only half that of ad 2, which ends up in second place.
6. It doesn't matter what budget you have, you decide how much money you want to spend
As the title says, all companies, from start-ups to large giants, can succeed with their Google ads. Of course, it is better the more capital you have because you can reach more people and beat others with the same quality score as you have. But as I wrote above, you can still rank high for a little money, if you have a good quality score. When you notice that your Google ads are doing well, you can gradually increase the budget for them.
We hope that these six tips and reasons have given you some inspiration and insight to start investing in Google Ads. We at Webstr are good at Google ads and will be happy to help you, so don't hesitate to contact us!
Remember, if you can't be seen, you don't exist.