This is how you achieve success through a data-driven way of working
Competitor analysis for inspiration of good keywords
This is how you find keywords worth their weight in gold for your business
The battle for the search results, the ranking of the search engines and the traffic to the website is fierce. Today, it is mandatory to use SEO to stand out from the crowd. An important part of this is keeping track of how your competitors are using SEO.
Want to get a head start with full insights into your competitors' online marketing? Learn about the tricks they use and how they work with keywords and strategies? Although gut feeling is often right, numbers never lie. We help you take competitor analysis one step further by exposing your competitors' online presence in concrete numbers and data, so you can apply a data-driven way of working going forward. This gives you the opportunity to build a precise, well-founded and cost-effective online strategy when choosing your keywords.
The absolutely most important factors around competitors
Values that reveal which keywords are best suited to bet on
Keywords / search phrases – The ranking of the keywords and search phrases that your competitors use to reach high in the search results.
Organic traffic/ organic traffic – The total number of clicks these keywords generate for your competitors, driving visitors to their website.
Position – Your competitors' position in the search results today.
Traffic – See which of the search results drive the most traffic to the competitor's website.
Competition – Clarify relevant search phrases that have high volume (number of searches/month) but have the lowest competition (few sites are fighting for these search phrases).
CPC / Cost Per Click – See the keywords that are most suitable to use in Google ads (Google ads). These keywords are extra relevant and have a high volume. You will also find out the competitor's price per click.
URL / web address – The competitor's URL where your and their relevant keywords are used. You can analyze how the competitor implements the keywords. Using that insight, you immediately gain an advantage and can improve the use of these search phrases for your own use.
Get a quick and free analysis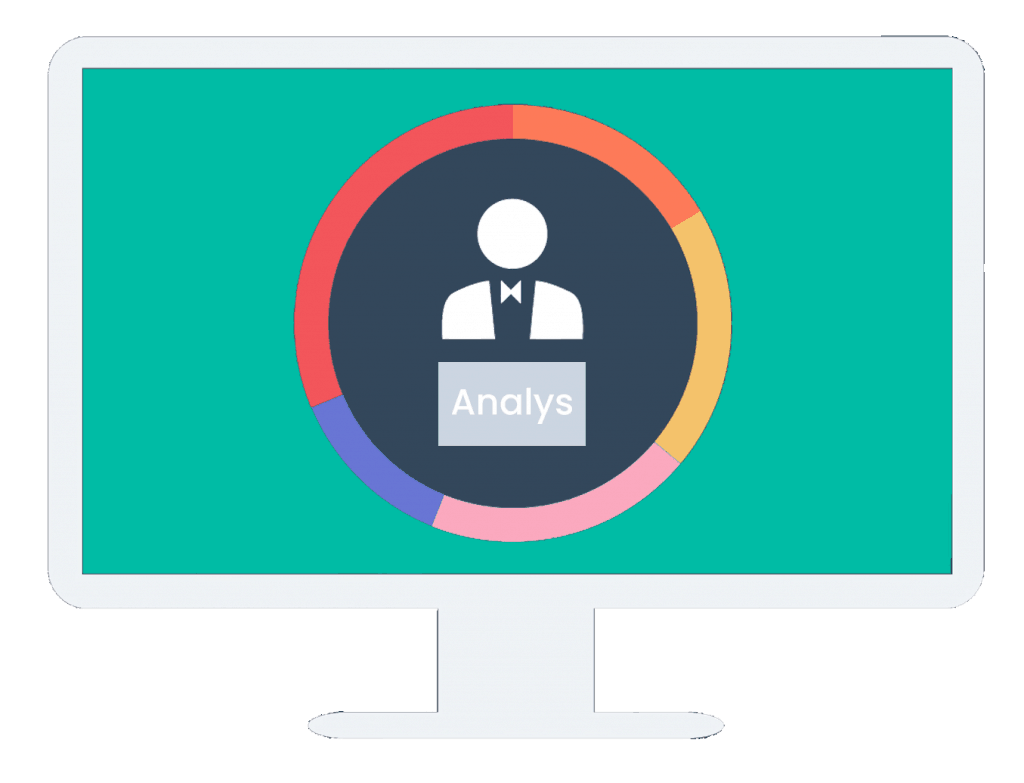 Identify advancement opportunities for your business's digital presence
"Exactly match the user's search"
Analysis of the competitor's website "On Page"
On Page is the basis for SEO work. Read more about On Page
Once your competitors have been analyzed, all data is exported to an Excel sheet. At that stage, you as a customer are given the opportunity to discuss which keywords you think are most relevant to your business. Our SEO specialists then help you evaluate the keywords together with you, based on our overall perspective in keyword optimization. When all relevant keywords have been handpicked from each competitor, these are compiled into a separate document. That document contains all the important search phrases that you will in the next stage implement on your website to maximize traffic and search results.
Meta description / meta description
The meta descriptions are not considered to have any major advantage when it comes to optimizing and implementing SEO. Despite this, they still have a very important task, they complement your page titles that appear in the search results and increase your CTR (Click Through Rate). A good meta description helps engage the visitor to click through from the search results to your website. We help you see your competitors' meta descriptions and can also write your own, impactful meta descriptions.
Page titles / Page titles
How have your competitors written their page titles? Titles are the most important part of a website's optimization. The reason is that these are most visible in the search results and have the greatest impact on hits based on the search query. Your keyword should be included in your page title. By knowing your competitors' titles, you can hone your own titles to perfection. By analyzing their titles, you can thus improve them, and gain an immediate and very affordable competitive advantage.
Permalink / Permalinks
All pages on a website have their own, specific URL called a ?permalink?. It is important that your focus keywords are found in your permalinks. We help you see how your competitors have implemented their keywords in their permalinks and the results of these. Depending on the results, you can either copy them or better yet, improve their set of permalinks for your own use.
H1, H2, H3
It is extremely important to implement focus keywords in page titles and permalinks, but it is equally important to implement them in the page content titles. Here, the titles are usually divided according to the model H1, H2 and H3, depending on the type of title. The most important title type for keyword optimization is the H1, but the H2 and H3 title types also have an impact on how search engines read and understand your content.